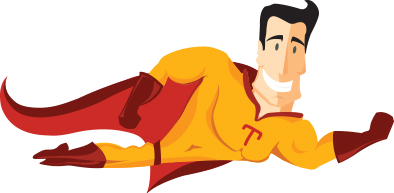 Results and QualityPROACTIVEBusiness Solutions
Problem Solving
Pro IT Solutions
Tech Pros is the leading business computer repair and computer service company in Nashville and Middle Tennessee. With our convenient retail location, and our on-site service technicians we provide worry free solutions to both residential and business clients throughout Middle Tennessee. Whether you are in need of a new computer, or you just want to give your old computer that new computer feel, we can help!
Client Reviews
Jan 19, 2018
They take time to explain what they plan to do, why, and the estimated cost. I will be using them in the future.
Jan 12, 2018
Proactive Managed Services!
Always quick and complete support, as always. As a person that has been system administrator for years, and now as HR, I have a hard time with the fact that I don't have administration rights, but with your team...
Jan 8, 2018
Thank you!
As always, David is super helpful, friendly and knowledgeable. He tolerates my computer illiteracy with patience and grace! Thank you!
Dec 14, 2017
These guys are professional!!
They get it done. Great help, attitude, and service! They are my IT when I have laptop issues. I give them very high ratings!! All Best!