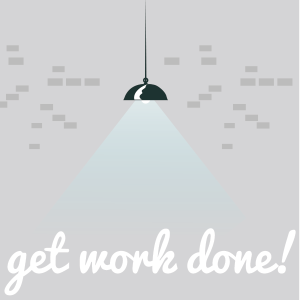 Why go virtual? If you're a small business looking to cut costs, the question is why not?
After all, a great deal of money is required to maintain a physical office and you're running around half the time anyway. So why not save your money for more important investments and set up a virtual office instead?
Not only will switching to a virtual office save you from spending a significant amount of money on office space and utilities, but it gives you the flexibility to work wherever you want. The thing that some small businesses have a hard time getting over is the idea that, with a virtual office setup, not all of the company will be working under one roof. Are we forgetting that these same small companies oftentimes outsource work to people overseas? Not to mention those companies that, over time, have expanded their reach and consequently grown so much that they've had to disperse their employees worldwide. The virtual office worked for them and it can work for you.
Mobility is the key to a successful virtual office, so your first step in transitioning is to get yourself a sleek new laptop to replace that desktop of yours. This way you can get work done on the go, to and from meetings. Another very effective tool for running a successful virtual office is the virtual office phone system. The RingCentral Office phone system is one of the best means of communication for small businesses that operate in different locations. RingCentral provides you with a phone number which comes with features that enable you to connect to remote teams and offices. You can choose from any local or toll free number available and can sync your existing phone numbers to it.
When people call this number they are greeted by the auto-attendant and directed to the extension they're looking for. The great thing about this is that it gives you, the user, a lot of leeway in the way you respond to calls. You can take calls at your convenience and if it's not a good time you can send them to voicemail. RingCentral Office also enables you to send and receive files and documents with ease through its highly advanced Internet fax suite. Voicemails can be received in the same way through your email account and RingCentral Call Controller. The system will even send you a text notification for every voicemail that arrives in your inbox.
RingCentral's virtual office system combines the power of the Internet with the reliability of telecommunications to provide businesses with the most competent communications suite. So while you may be bidding your physical office goodbye, with a virtual office system like RingCentral you won't have to get rid of your existing phone numbers or units.