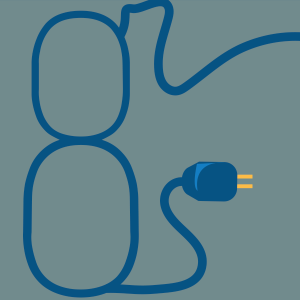 Microsoft announced on Monday during its annual Worldwide Partner Conference that its next-generation Windows 8 operating system will launch this October. During the conference,  Microsoft CEO Steve Ballmer said,"Windows 8 is simply the biggest deal from our company in at least 17 years. It's a huge opportunity for our partners, and a very big deal for Microsoft."
But is Windows 8 Beta better? So far, the reviews have been mixed. I mean for a product whose official version is not expected to hit the market until fall, what's all the fuss about? Is Microsoft dealing a good hand?
Let's start with the fact that Microsoft has removed quite a few prominent features from Windows 8. The Start button and Start menu, which have been key features since Windows 95, are now virtually nonexistent. The Start button is no longer present on the taskbar (you now have to mouse over the bottom-left corner of the screen to reveal it), and the Start button that appears in the desktop opens the Start screen instead of the Start menu. While other useful features, such as the "All apps" button, are tucked away at the bottom of the screen, the new Windows 8 start screen does do a good job of presenting the main apps that are installed on the system.
Windows Aero, the visual centerpiece of Windows Vista and Windows 7, has also been thrown to the curb. Though the preview versions of Windows 8 contain Windows Aero, it has been removed internally and therefore none of its cool animations or transparent glass effects will appear in the final version of the new operating system. Instead, we'll be seeing flat colors on the desktop.
The Windows Media Center and DVD Playback feature, due to a decrease in popular use, are also no longer included. Not to mention the Previous Versions feature (which allowed you to restore previous versions of files from their Properties windows), as well as the Backup and Restore feature, have been replaced by the new, but much more limited, File History feature.
Another change to note is that although you can still tell Windows to notify you before downloading updates, notifications of this type no longer appear on the desktop. Instead, all Windows-Update-related notifications appear on the login and lock screens, so be sure to keep your eyes out for them if you're automatically logged into your computer.
Okay, okay, already. So there's all this change (a lot of which you may not like), but what is really great about Windows 8 is its speed. Compared to Windows 7, the new streamlined operating program boots up at a lightning pace. Because it doesn't take up as many resources to run, it is capable of doing so at an incredible speed. Some might also say that with the integration of several of the Windows components into the task manager, it is much easier to get around, therefore increasing workflow.
The big question is, is Windows 8 worth the wait? That my friends, is a conclusion you must make yourselves.