Looking for quality computer support that meets you halfway? With Nashville Remote Support you can resolve your problems without leaving your home or office.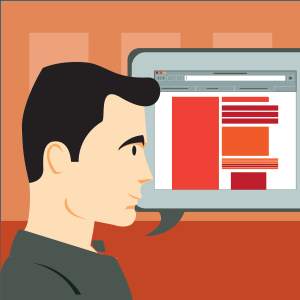 Is your computer giving you a hard time? Maybe it has been for awhile now and you've just been waiting it out until you can't take it anymore. We understand. If you're like most people you probably have trouble making time in your busy schedule to take care of yourself let alone your computer. With TechPros' comprehensive Nashville Remote Support service there's no need to wait out the weeks; you can get the problem diagnosed at your own convenience so there's no hassle on your part!
For small businesses, Nashville Remote Support is the way to go as it can greatly reduce IT support costs while increasing the speed of handling support issues for managing, monitoring and troubleshooting the infrastructure. And to think you don't even have to compromise the quality of personal service to do so! Our certified technicians are standing by to help you troubleshoot everything from network and email issues to diagnosing specific computer malfunctions to installing software applications, and more. Not only are they extremely knowledgeable and well experienced in all things computer technology, but they're extremely friendly and patient. You're not just talking to some automated machine or some guy across seas, you're getting the undivided attention and excellent customer service of a real LIVE TechPro–the same awesome team of techs that would so graciously assist you if you showed up at our Franklin or Columbia storefront.
Not only does Nashville Remote Support allow you to solve your problems faster and for a fraction of what it would cost to have a technician administer the problem on site but it gives us the ability to constantly check in on your system (if you so choose). The moment something seems awry or you're in need of improving your level of service, simply submit a ticket to our Nashville Remote Support technicians and they'll be sure to take care of your needs before the problem escalates. If you want you can even follow along as we "drive"! No software is needed to install. All you need is a machine that's capable of connecting to our Support page.
Bring huge benefits to your business and your personal life by resolving your IT problems a little more conveniently for a reasonable $69.50/hour, 1hr minimum fee! Contact TechPros today to setup your Nashville Remote Support service!