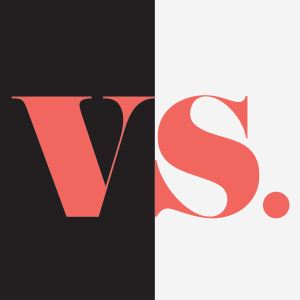 As people are finally starting to come to terms with the importance of data backup and cloud based programs, we felt it'd be a good idea to dive into the topic and compare two of the industry's biggest featured cloud based e-mail and collaboration products–Office 365 and Google Apps for Business.
As businesses slowly launch into the cloud they are faced with choosing between these two  well-qualified giants…whether to jump ship to the new Google Apps or remain in their Microsoft basecamp. The question is a tough one indeed. So let's compare suite to suite so you can choose the chair in the cloud you find most comfortable.
Let's begin with Google Apps. Easy to understand and simple to purchase, Google Apps is a purely web-based suite meaning that all functionality occurs within the browser and most users store their files in the cloud. Equipped with word processing, spreadsheets, storage, slideshows and presentations, this simplistic suite comes at a price of $5 a month or $50 a year and no commitment is required. Built to allow for easy remote access from multiple devices, Google Apps works well with any web-ready device and operating system. This ability to access the platform from any device is something that definitely gives Google Apps the upper hand over Microsoft Office 365 which is obviously designed to cater to the PC.
Looking at the big picture here, Microsoft Office 365 is essentially Microsoft's attempt at taking Exchange and putting a different backbone on it. Though Office 365 can be used solely in the cloud, its basecamp is a hybrid installation where on-premises server software and locally installed instances of Office interact with Office apps in the cloud. With Microsoft Office 365 you can also opt to run productivity apps in hybrid fashion and have Microsoft completely manage Exchange, Lync and SharePoint which can help reduce the administrative burdens of security, backup and other such maintenance issues. The good thing about the new Office 365 suite is that because Microsoft has been offering a suite for some 20 plus years, there is a bit more consistency in how all the apps work. Google Apps for Business on the other hand differs significantly in the way they look, feel, operate and even how they are set up and managed. With that being said, people are enamored with Google Docs whose easy editing features blow Office Web Apps right out of the water. With Google Docs, users have the option to utilize Drive or Office Cloud Connect if they prefer to use a hybrid cloud approach to document management, or stick to merely creating and editing docs through the online interface for a full-on cloud experience. Office 365 Web Apps are a bit more complicated as they have to go through a quite frustrating three step approach before any changes can be made to them via the web. To manage documents more virtually in Office 365 the user has to initially create them from their desktop or laptop in Office 2010 before they can upload them through the Office 365 Sharepoint Online interface. If you ask us, Office 365 relies upon the desktop a little too much, totally defeating the purpose of the cloud. Other finnicky aspects of Office 365 are the support plans. Not only are there 8 different price plans but they are a bit out of whack with the cheap $4 monthly Email Only plan including support and the $6 monthly P1 Small Business plan that comes with no support at all. For a suite that Microsoft developed to cater toward small businesses who lack a formal IT department, this just doesn't even make sense. Google's support policy is simple. You pay, you get full support. You opt for the free version of Google Apps, you're on your own. Another thing to be aware of with Office 365 is that if at some point along the road you need to move between plan levels you have to go through yet another monotonous process of completely canceling your old account and creating a fresh one under the new plan.
Though Microsoft Office 365 hasn't quite nailed the cloud experience and has a lot to iron out in its functionality, it does pick up Google's slack in a few areas. Google's Shared Contacts, for example, proves to be a bit of an after-thought as there is no clean user interface for managing these shared contacts, particularly external global contacts. Google does have a Shared Contacts API that can be scripted to work but getting this feature to do so in the way that most businesses are accustomed to takes some serious time and effort.
So which cloud platform is superior? Really that's up to you to decide. We just hope this helped to break down the differences between the two so that you have an easier time coming to a decision. If you have any further questions give us a call (615) 595-6399  or drop by to see one of our computer technology professionals. We'll be happy to help you find a solution to your needs!