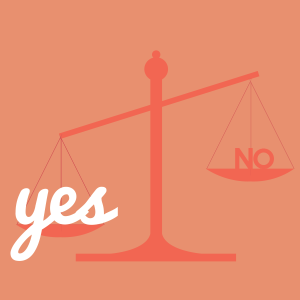 Today we're going to talk about Apple–the innovator of seemingly cutting edge cool technology worldwide. Let's face it, consumers are and have been for quite some time buzzing about all things Apple (well with the exception of the new iOS and its less than desirable Map feature). For the most part, Apple has been on point in delivering products right in line with consumer demand.  We ask for thinner and lighter devices and Apple presents us with new sexy designs as fast as they can make them. So we get to look cool carrying around this trendy, cutting edge hardware but we're often so disillusioned by the cool factor (and who can blame us?!) that we don't take the time to look under the hood of these sleek new design patterns until it's too late. Specifically with the new Macbook Pro Retina Display and Macbook Air, what lies beneath is a reality that is sheer proof of why Apple Care is worth buying alongside your Apple computer.
The design of the long awaited MacBook Pro Retina Display presents serious consequences not only for consumers and the environment, but also for the tech industry as a whole. Many IT experts have claimed them to be the least repairable laptops because everything is fused together. Genius? More like a recipe for disaster, hence why Apple Care is worth it.
Instead of using good old platter drives, the MacBook Pro Retina Display has these new fancy soldered-to-the-motherboard SSD's which make data recovery impossible without completely demolishing your MacBook's motherboard. Not only that, but screen replacement for the Retina Display is a no-go. The display is fused right onto the glass, so crack it and you're faced with the unfortunate consequence of buying a brand new system. To really send it to the deep end, there's no way to upgrade the RAM for a memory boost. So after two years, you'll most likely find yourself shelling out money to replace the whole computer.
Much like the Macbook Pro Retina Display, only designed with thin in mind, the new MacBook Air's performance is greatly sacrificed and its upgradeability completely thrown out the window. Light as a feather–nearly, but easy to fix–not so much. With its RAM soldered to the expensive logic board, upgrading is hopeless. Unless of course you can throw your wallet into replacing the entire logic board. On top of that, Macbook Air batteries are rated at only 300 cycles–that's one full drain and one full charge per cycle. And surprise, surprise, once your battery tuckers out you're looking at spending yet another $200 to mail the laptop to Apple for a replacement.
Though every Mac and Apple display comes with a one-year limited warranty and up to 90 days of complimentary telephone technical support, with these faulty new system designs we highly recommend opting for the additional AppleCare Protection Plan. With full coverage of up to 3 years on your computer, display, RAM, USB SuperDrive, accessories including the power adapter and any AirPort Base Station or Time Capsule, it's seriously worth it. Have any other questions? We might not work behind the genius bar but we sure are TechPros! Contact our on-site service technicians today 615.595.6399 for solutions to your computer troubles!