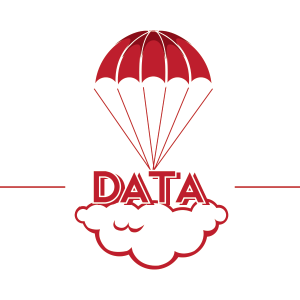 You've probably forgotten to save an important file before but imagine if your website vanished overnight or you lost your entire database due to a failed computer server? It can take years for small businesses to get back on their feet after data disasters such as these. For people housing crucial data such as intellectual property, financial data such as accounts payable and receivable, customer databases, and supplier contracts on their computers, our IT experts recommend investing in a comprehensive backup plan.
Though technology is becoming more and more innovative and seamless, nothing is perfect. Not only is it important to backup your digital information but it's important that you backup it up in the right way. No backup system is completely foolproof, which is why you need both cloud data backup and onsite data backup.
Cloud Data Backup (Offsite Data Backup) VS. Onsite Data Backup (Backup to Local Hard Drive / External HardDrive / Network Attached Storage)
Onsite data backup refers to any type of tangible storage device that is designed to remain on a computer or at the location that the data is created or accessed. Local hard drives, external hard drives and attached online network storage servers are all devices used for onsite data backup.
Local data backup will be restored much more quickly [and/or] is immediately available. Onsite data backup is great because you have immediate access to your files and in the event that your computer crashes your operating system can quickly be restored and all of your files can be easily retrieved from your storage devices.
Though backing your data to a physical device is very effective, there are drawbacks to onsite data backup. Backup hard drives don't have legs to run away from fires, floods, the frequent tornadoes of the south, and other natural disasters. In the event of such a catastrophe, the hard drives will likely get destroyed along with the computer system and your data will be a goner. Physical hard drives and onsite computer servers are also more susceptible to viruses and other equipment failure.
Another reason why it's not a good idea to solely depend on on-site data backup to preserve your important files is that your work is not automatically saved as you go. Therefore, it's really important to be sure to schedule backups at regular intervals throughout the day or week so that the information saved is always up to date. Otherwise, if anything happens to the computer system before you have a chance to click save, your valuable new information will not be there awaiting your return.
With cloud data backup, or offsite data backup, data is stored at a remote location transferred using an online backup service. These offsite data backup systems are tailored around a client software program that collects, compresses, encrypts and transfers the data to a server at regularly scheduled intervals. Cloud data backup solutions allow you to easily have revisions of your files or documents. With this being said, connection speed is extremely important for offsite data backup. If you have dial up IT WILL NOT WORK!
By storing your data remotely with a company that provides cloud data backup services, you don't have to worry about your information being destroyed in the event of a data disaster because the on-staff professionals will keep regular tabs on the system and your housed data. This way, if anything happens to your computer or the company's computer system, you can simply go online and fetch your data from the trusted server of an IT services provider.
Though backing your data to the cloud drastically reduces the risk of security breaches and minimizes disruptions to operations due to hardware failures, viruses, unintentional deletion of data, theft or natural disasters, cloud data backup does not replace your local data backup. You need both cloud data backup and on-site data backup so contact TechPros today by calling 615.595.6399 or create a support ticket to connect with a computer technician! Our experienced team of internet technology professionals are happy to help you and your business to stay on your feet by equipping you with the best, most secure data protection backup plan possible.